Bank Agency & Financial Services
Through the Bank Agency & Financial Services division, Business Support enjoys a privileged position in the back & middle office financial services market, based on in-depth knowledge of the key context and the people involved, in addition to the wide range of services that it is able to offer financial institutes, investment funds and businesses.
Bank Agency & Financial Services
We provide services as the Authorised Agent of banks and financial institutions in the field of financial restructuring agreements, syndicated loans and structured finance, in addition to a wide range of services connected to the management of the operational process and coordination of relations between businesses, investment funds and financial institutions.
The operational management is conducted by professionals with long track records in the back & middle office processes of financial transactions and in managing the operational aspects of corporate finance and treasury.
Partnership with SIRA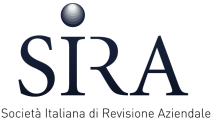 Business Support Business Support has an exclusive relationship with SIRA (Italian Society of Corporate Auditing) whose professionals are highly experienced in the field of extraordinary loan transactions and financial restructuring. Thanks to this relationship of partnership, SIRA can quickly be activated in specific fields and represents added value in addition to the work of Business Support (for example, formal verification of financial covenants, limited reviews of specific balance sheet entries…).
Process management
Coordination and management of the information flows between the company and the banks;
Organisation and coordination of the meetings between the company and the banks;
Assistance in handling the company's requests (for example: waiver, contractual amendments);
Activation and management of the consultation process of the financial institutions, in accordance with the provisions of the interbank agreements;
Verification of compliance
Checking confirmation of the suspensive conditions of the contractual agreements;
Checking fulfilment of the periodic information obligations taken on by the company (for example: sending out the financial statements, the interim statements, the Plan's implementation status);
Checking respect for the annual and/or interim Financial Covenants;
Checking that the main milestones envisaged by the plan are respected (for example: disposals, capital increases).
Other value added services
Retention of the relevant documentation and opening dedicated/escrow current accounts as an escrow agent;
Representing the holders of Participation Certificates (PC) and/or other debt/equity instruments.